Construction Cost Estimating Services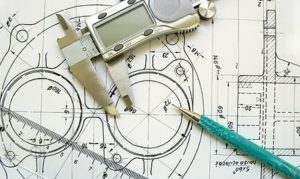 Infinite Consulting Corp. understands that reliable, accurate construction cost estimating services are an integral part of a project's success, which is why our services are designed to guide project owners, architects, engineers, and contractors to make informed decisions about the budget and resources required for their projects from design through completion. Our experienced team of cost estimating professionals tailor their services to address specific project requirements, from utilizing particular software to meeting owner- or agency-specific standards, to deliver accurate and reliable cost estimates based on the most up-to-date industry information.
Our estimating consulting services in NYC include:
Conceptual Estimates: Our conceptual cost estimates assist in the early stages of project planning by allowing our project owners and designers to assess the feasibility of their projects and make informed decisions about their budgets.
Design Estimates: Our estimating team works with architects and engineers throughout the development of the Schematic Design through Construction Documents to deliver accurate cost estimates that reflect the project's scope and requirements.
Value Engineering: From time to time it may be necessary to perform a value engineering session on an estimate. If the client's budget requirement is not met, the estimate may need to be reviewed to see where money can be saved or better spent. We can assist in optimizing the cost of construction projects by identifying opportunities for cost savings and improved efficiency.
Change Order Estimates: After a project contract is executed, there may be times when change orders occur. Our team can assist in accurately assessing the cost implications of changes to the scope of work by comparing the original scope/schedule and then comparing it to the revised scope/schedule
Bid Evaluation/Check Estimates: We can assist in evaluating bids to determine if a contractor's bid is reasonable, as well as whether the bid included all relevant scope.
When working with clients to determine a project's budget, our team draws upon its extensive knowledge and comprehensive industry experience gained through delivering cost estimates for a multitude of public agencies, including the City University of New York (CUNY)/City University Construction Fund (CUCF), Dormitory Authority of the State of New York (DASNY), Metropolitan Transportation Authority (MTA), Port Authority of New York & New Jersey (PANYNJ), New York City Department of Design and Construction (NYC DDC), New York City Housing Authority (NYCHA), New York City School Construction Authority (NYC SCA), New York State Office of General Services (NYS OGS), and State University of New York (SUNY)/State University Construction Fund (SUCF).
We leverage our knowledge of construction materials, labor, and equipment costs to ensure clients can make informed decisions by fully understanding their project's real-time costs, risks, and potential savings at every phase. This communication extends to our in-house team, as they share their expertise with each other and the entire project team to ensure projects are delivered on time and within budget.